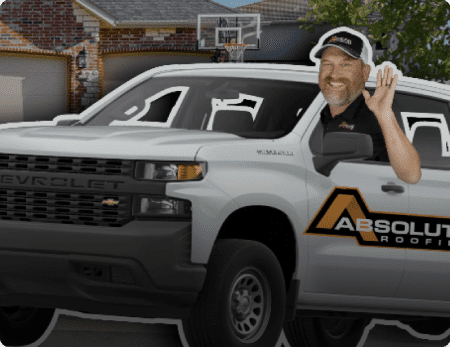 Our traditional warranty for an architectural shingle is a 5 year worksmanship warranty through Absolute that covers interior & exterior. This warranty is based off address so it is transferable and stays with the home. The manufacturer warranties the shingle as a 50 year limited lifetime warranty that covers you 100% from defects in the first ten years and then is prorated after that. For an additional amount, a customer can purchase an Extended 5 Star SureStart Warranty through the manufacturer, CertainTeed. This offers full coverage for 50 years as well as workmanship for 25 years. The 5 star is through CertainTeed, not Absolute. Each shingle brand offers their own version of an Extended Warranty.
Request Your
FREE

Roofing Estimate
Have you noticed something off about your roof?
Fill out the form below to schedule your FREE roofing estimate!
Mike and his guys will be on it lickety-split.