Mike and his guys will help find out if your roof is in good shape, and fix it if it needs fixing.
Splish. Splish. Splash. Crash!
That's the sound of a tiny leak suddenly sending your roof into your lap as you lie on the couch. What starts as a small, gradual problem will inevitably grow into a big, expensive one if you ignore it.
If you've noticed dark spots growing on your walls or ceilings, or mold growing where it wasn't growing before, there's a good chance your roof is leaking above that area. You can only get away with painting over the stains for so long before the stains become skylights.
Repairing leaking roofs is one of the most common fixes we service. Whether you have one leak or 20, we can have your roof back in pristine condition in a single afternoon.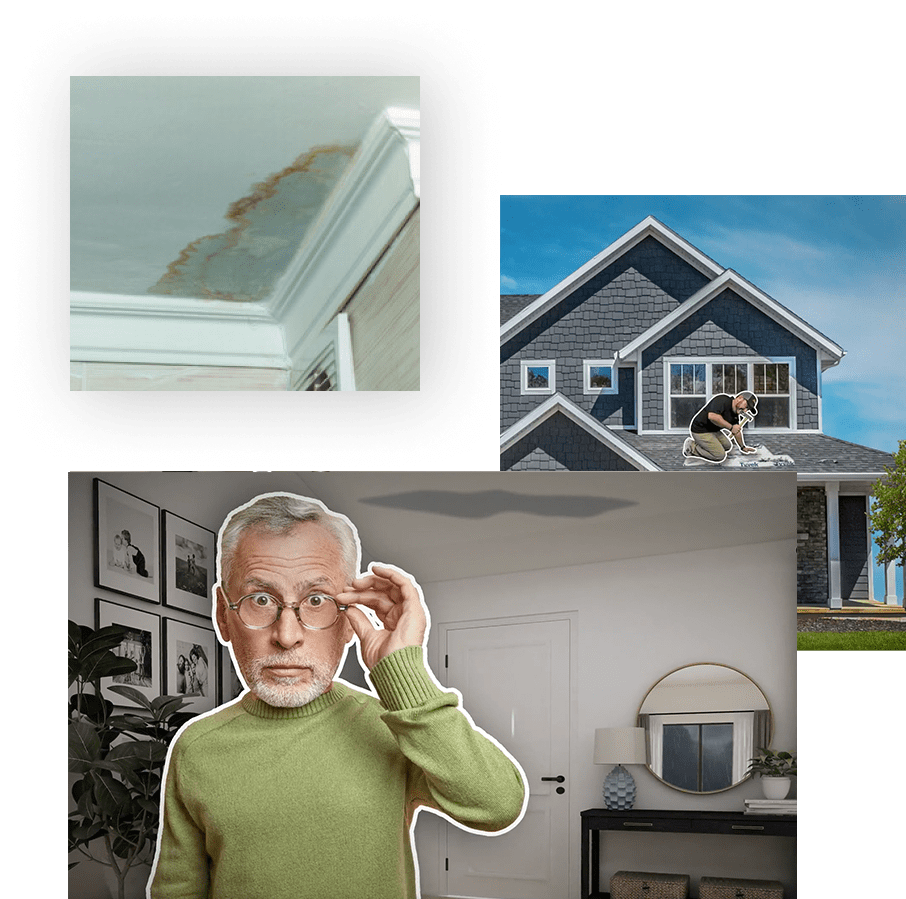 We've completed thousands of repairs from every situation imaginable and we know how to get the most out of your existing roof!
Frequently Asked Roofing Questions
You can choose any color you like and if you need help choosing we have a variety of ways to help you choose a color: We can bring you samples We can provide you with addresses of houses with finished roofs in your favorite color choices We can also come and install some…

Read More
Request Your
FREE

Roofing Estimate
Have you noticed something off about your roof?
Fill out the form below to schedule your FREE roofing estimate!
Mike and his guys will be on it lickety-split.